Wooden Desk LED Lamp/USB Charger Flexible Goose Neck Study Table Lamp
Regular price
$145.00 USD
Regular price
$220.00 USD
Sale price
$145.00 USD
Unit price
per
Sale
Sold out
Please allow us 1-5 business days for order preparation.
Wooden Desk LED Lamp Description 
Wooden LED desk lamp with USB charging for phone or other gadgets and easy to use adjustable brightness control.
Perfect for study & work, this flexible goose neck lamp can be turned and twisted to fit your needs and style.

Modern simple design, yet great looking, carefully handcrafted out of solid natural wood.
Hidden touch sensor acts as the dimmer for the lamp and can be easily turned on/off/dimmed simply by touching the special symbol on the wood.
Brightness levels are not fixed, allowing for a dim/ambient night light at the low setting or a bright reading light at the highest setting.

Features & specifications:
• The product is for indoor use and has a non-user replaceable light source.
• Equipped with sophisticated touch-sensitive switching for easy control and brightness adjustment.
• Wood types: ash wood, dried ash wood, walnut wood, oak wood, plum wood
• Technology: LED
• Energy efficiency class: A++
• Lifespan: up to 25,000 hours under normal use
• Color temperature: 3200K
• Power consumption: 9W
• Operation temperature: -10℃..+40℃
• Voltage: DC 12V, 2A min (power supply)
• Connection type: EU-type plug (US adapter included only for USA)
• Cord Length: 150cm / 59.05in
Dimensions:
• Height: 40cm / 15.75in
• Width: 15cm / 5.90in
• Depth: 13сm / 5,12in
• Weight: 500g / 1.10lb
Package contents:
• Desk lamp
• User manual
• Power supply
• US adapter (included only for USA, Canada)
Warranty: 12 months
Our team makes your life more eco-friendly by replacing plastic housings of everyday gadgets for wooden ones.
We only use solid wood and oil/wax (odorless, colorless or without traces on your hands) to protect matrial for prolonged use.
Also note, that each product is handmade, and may slightly vary in color, finish, and size.Also, each product has a carved brand inscription JTNlab.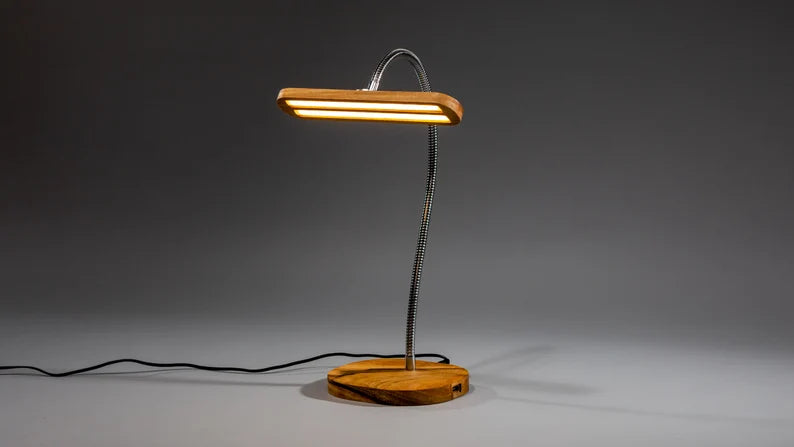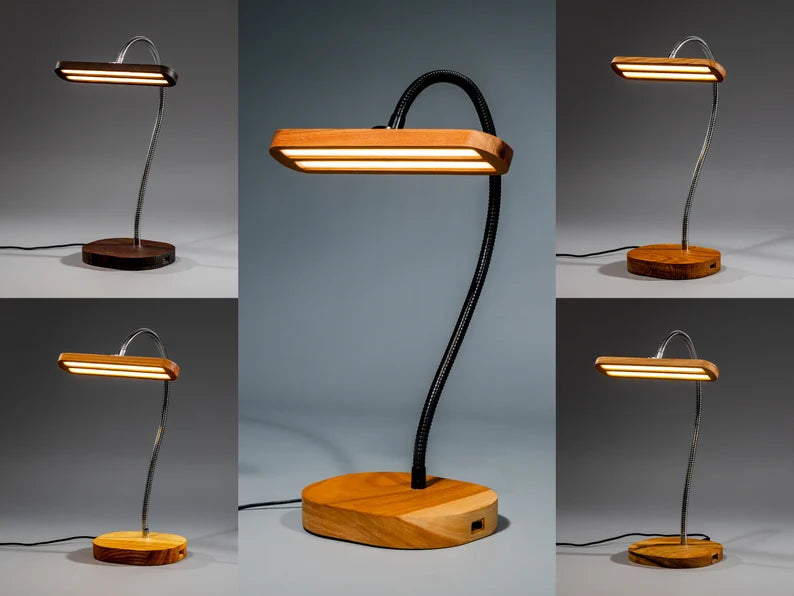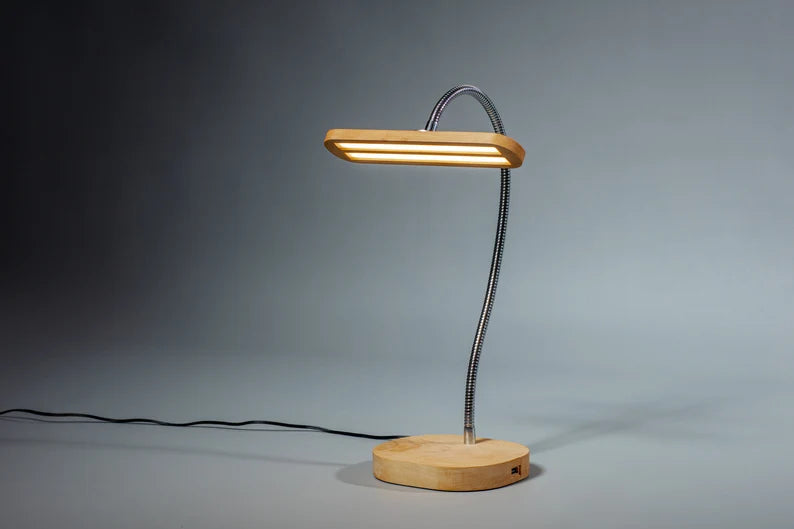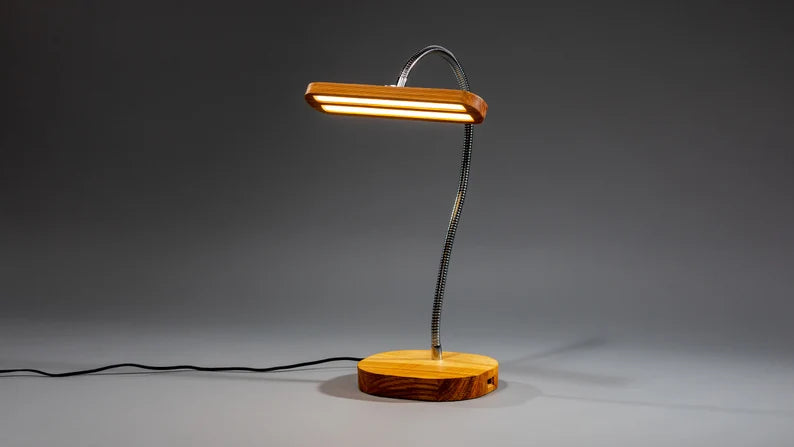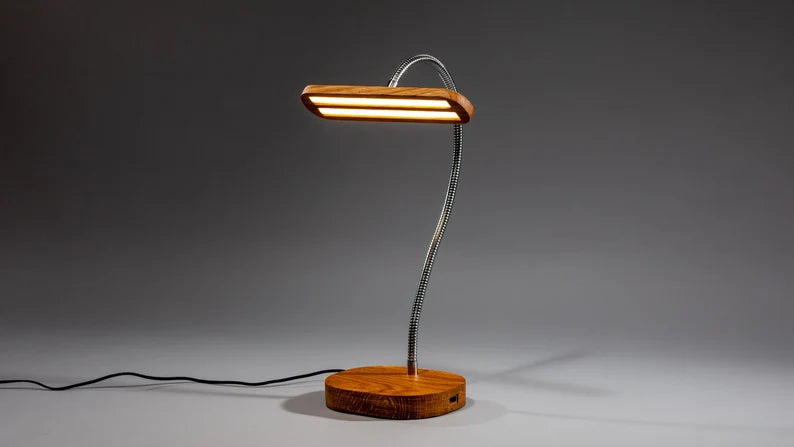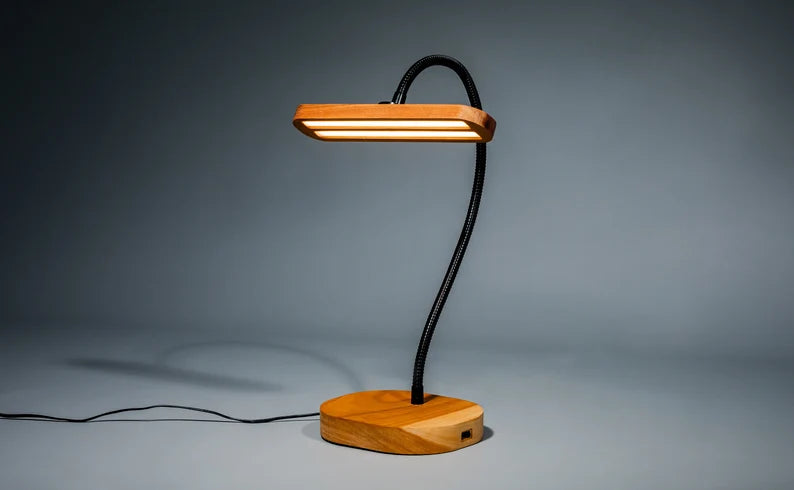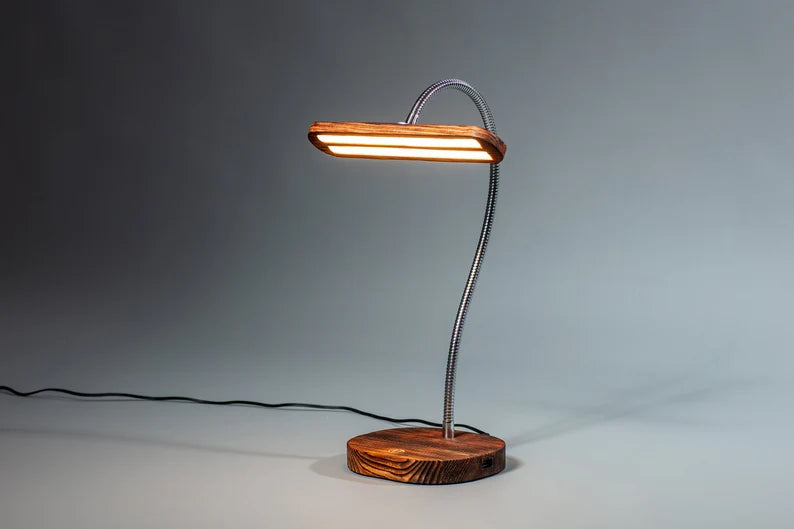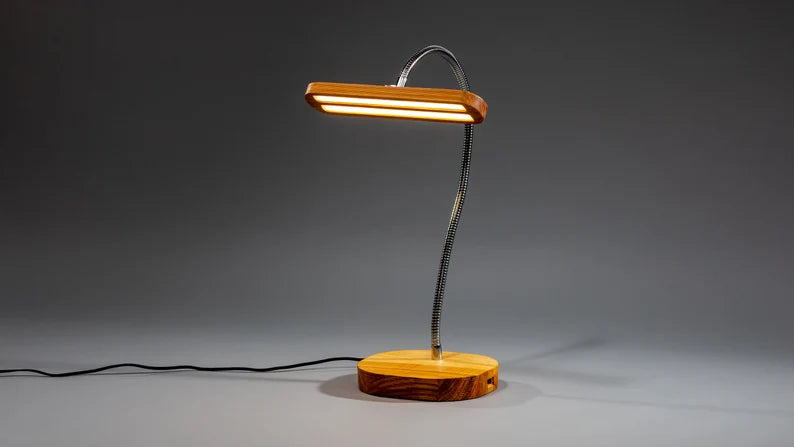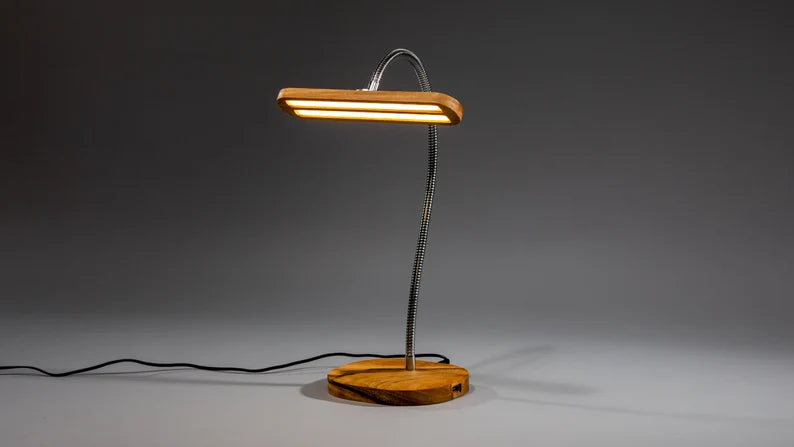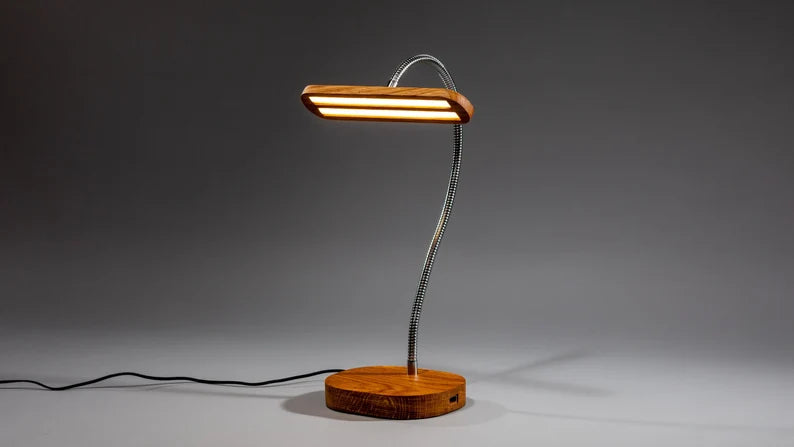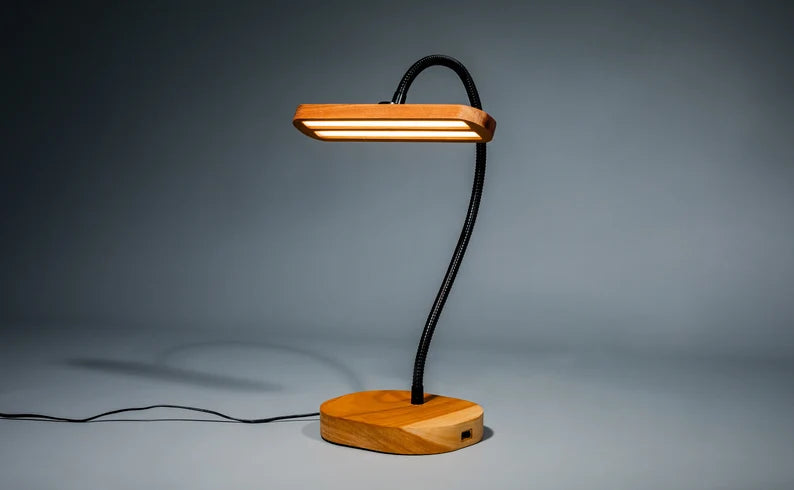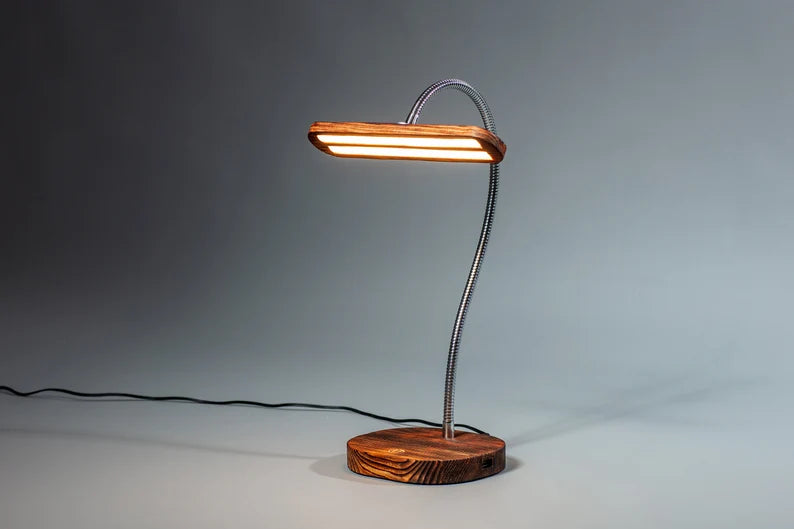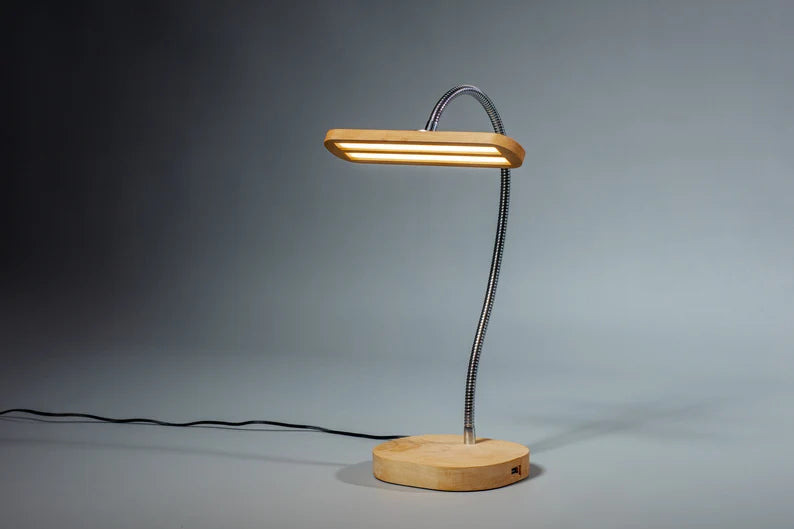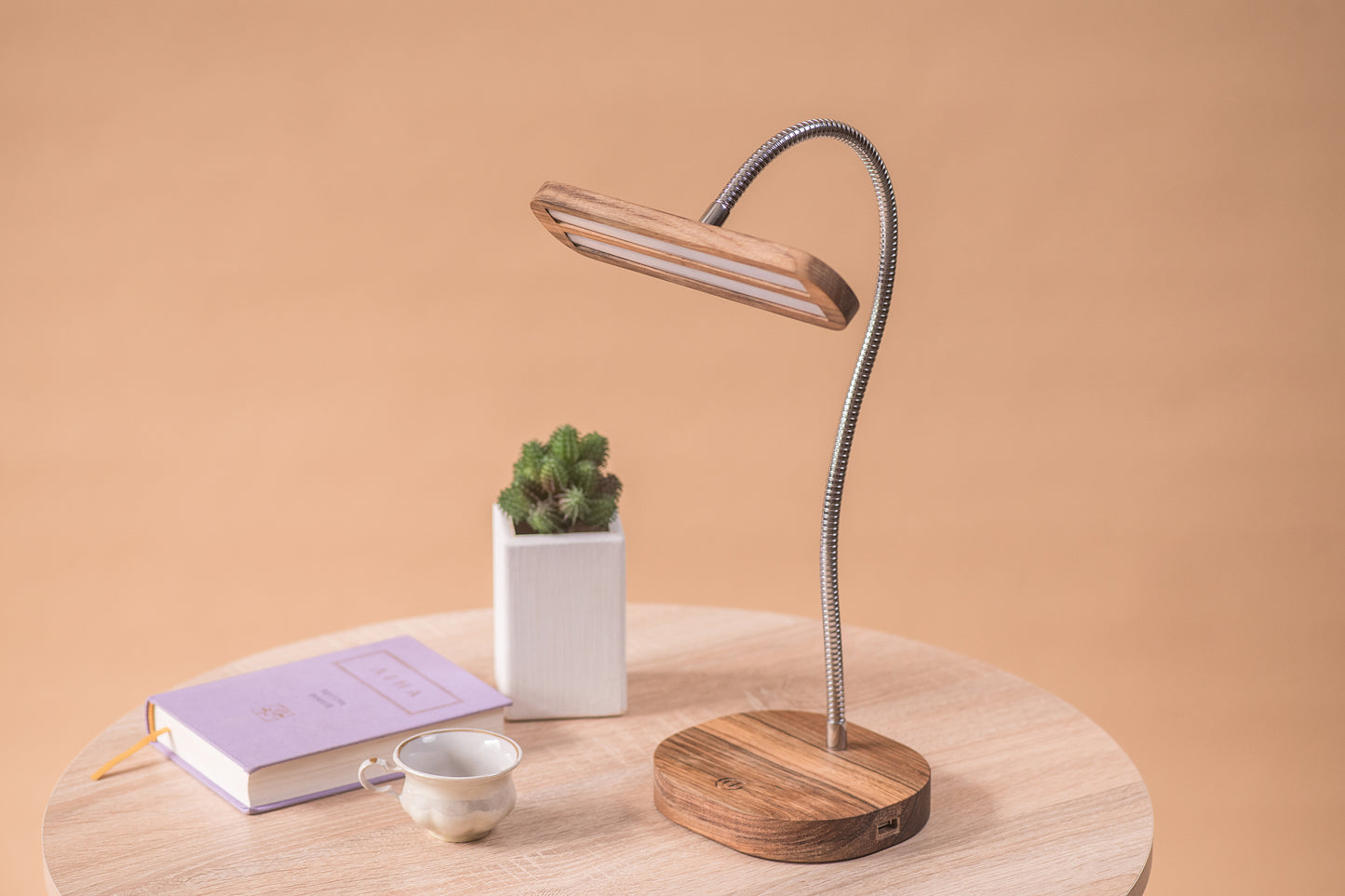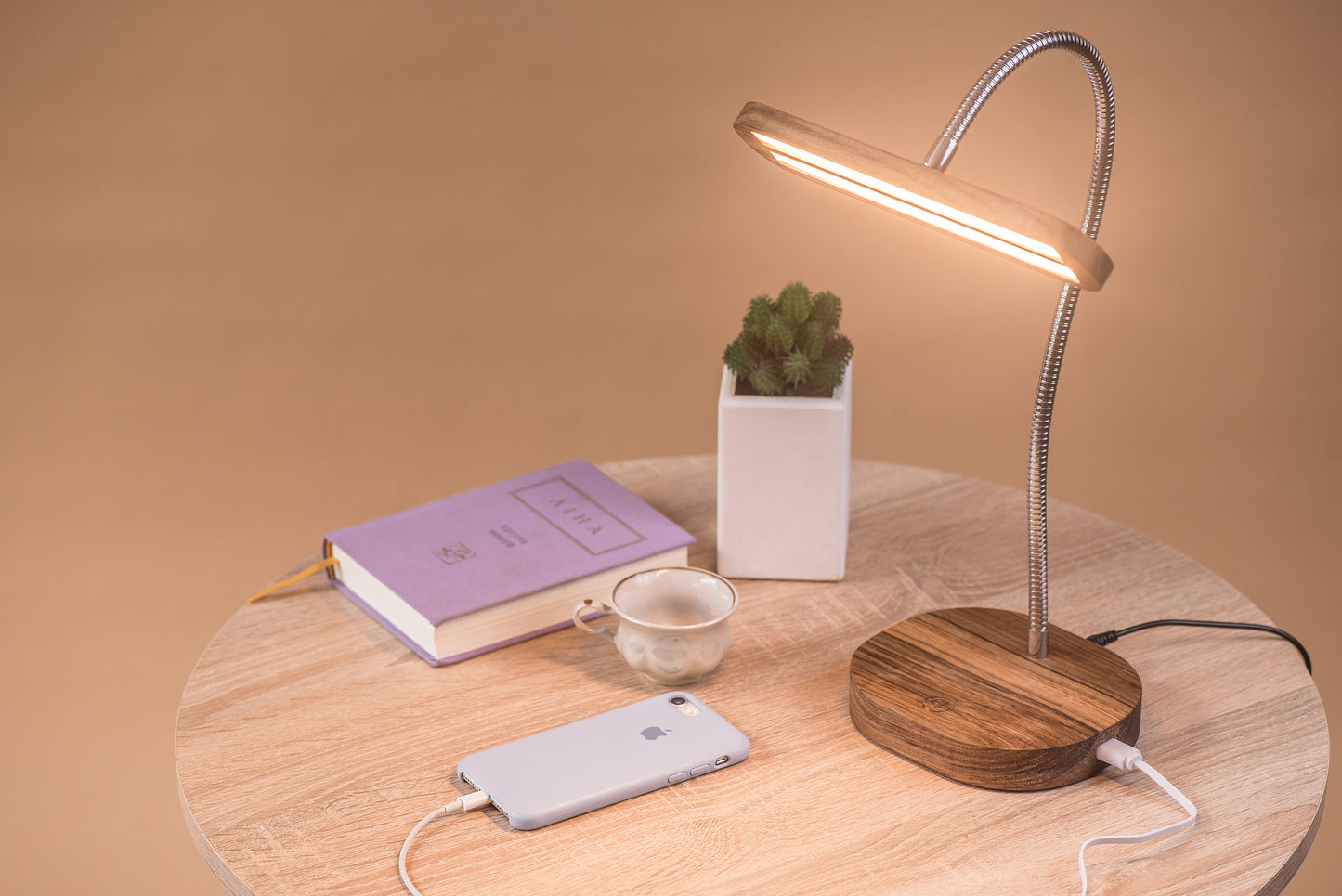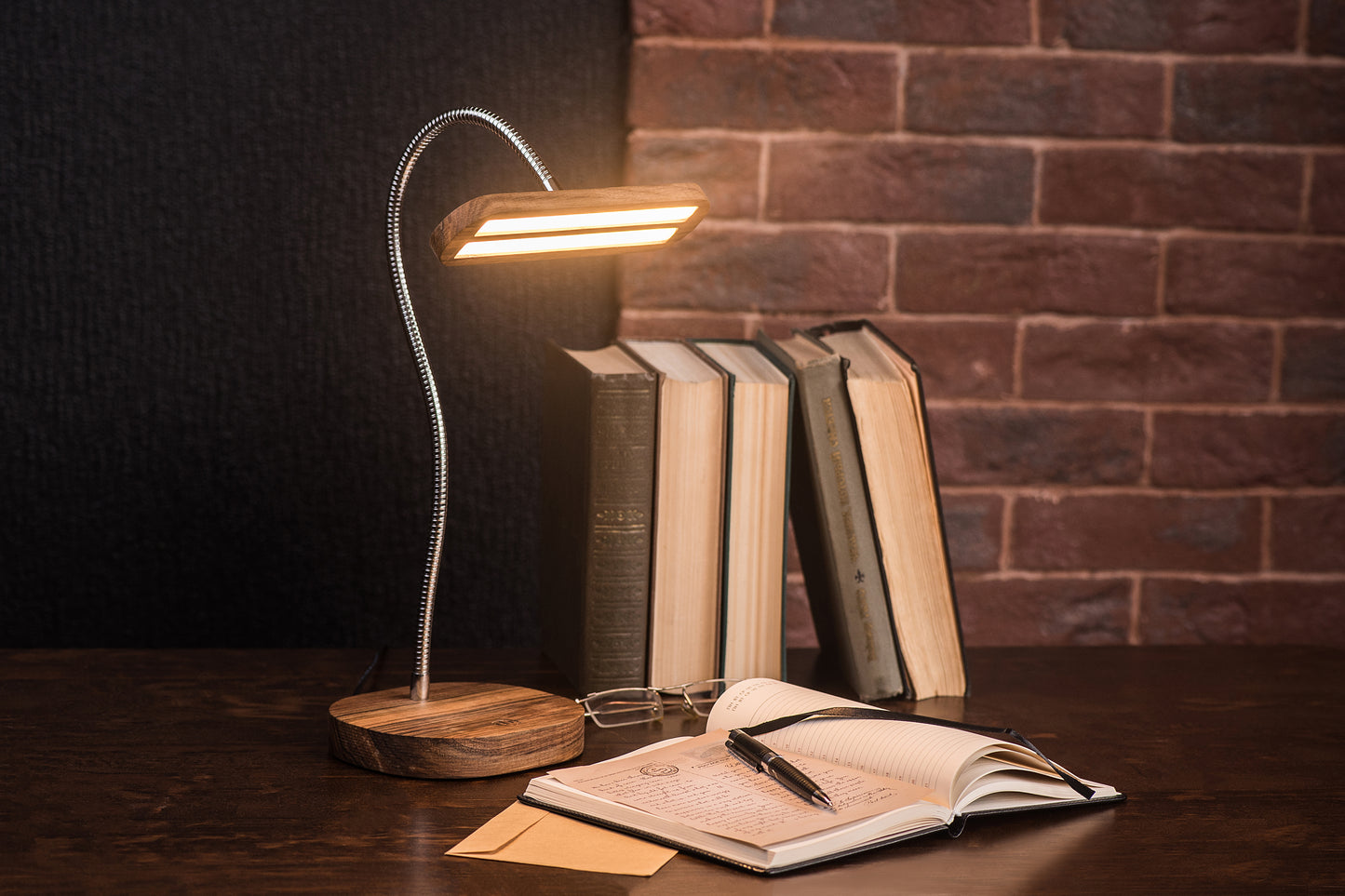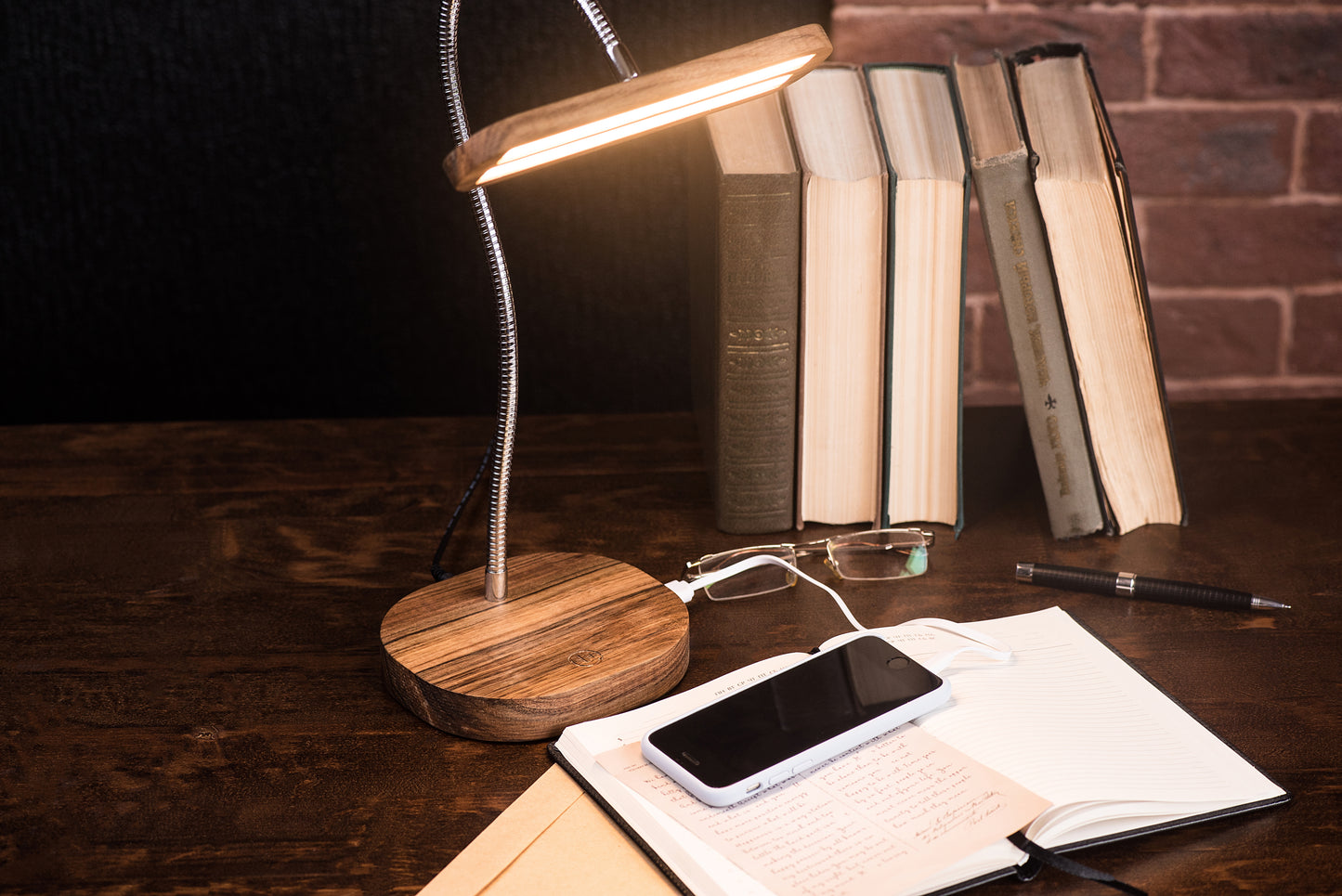 This lamp is a total ripoff
I received my lamp today and plugged it in. Nothing happens. The directions mention a power icon to turn it off and on. There is no power icon or on off switch. The directions also say it has a 59.05 inch cord. The cord is very short at 36 inches. The entire purchase was very confusing from Etsy who wants nothing to do with my purchase. I now have a worthless boat anchor.
High quality and very well made. Packaged very well to protect the lamp during its travel. I love the USB port and the light dimmer is a fantastic feature!
Excellent seller, very happy with item!
extremely nice and forthcoming seller! Package was on its way fast and was nicely wrapped in many layers so that it arrived safely!
It looks great and it's the perfect size for a small desk. The dimmer function is great.